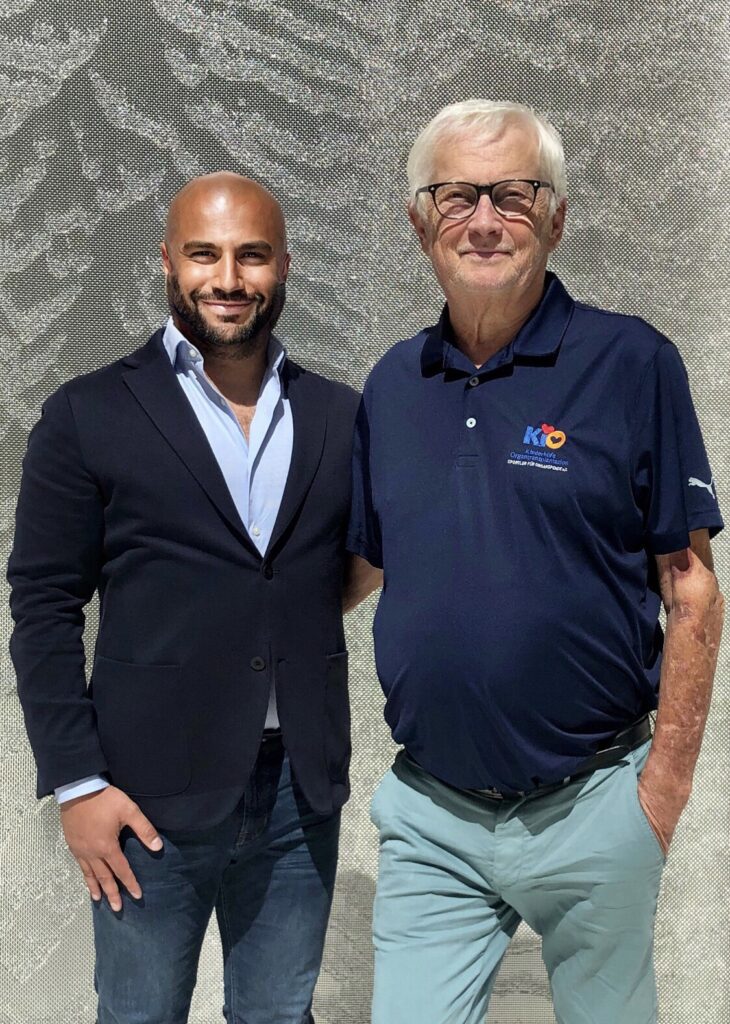 Today, Dr. Hafiz had the pleasure of receiving the Chairman of the Board of the German Children's Aid Organ Transplantation (KiO) and former long-time member of the Supervisory Board of Eintracht Frankfurt, Reinhard Gödel, as my guest.
The shortage of donor organs and the plight of children on waiting lists means great suffering for those affected. The German Children's Aid Organ transplantation supports transplanted children and their families in social and financial need.
FC Bayern Munich has been an official sponsor of KiO since 2014. FC Bayern even staged a Bundesliga home match against Hertha BSC  under the motto "The KiO Day". 13 organ transplanted children from all over Germany ran into the Allianz Arena with the Bayern professionals.
A charity golf tournament will also be held this year at the #Golfclub Lindenhof in Bad Vilbel near #Frankfurt, with prominent personalities from #sport and #politics.
The charity golf tournament and the German Children's Aid Organ transplantation are supported by Dr. Hafiz.