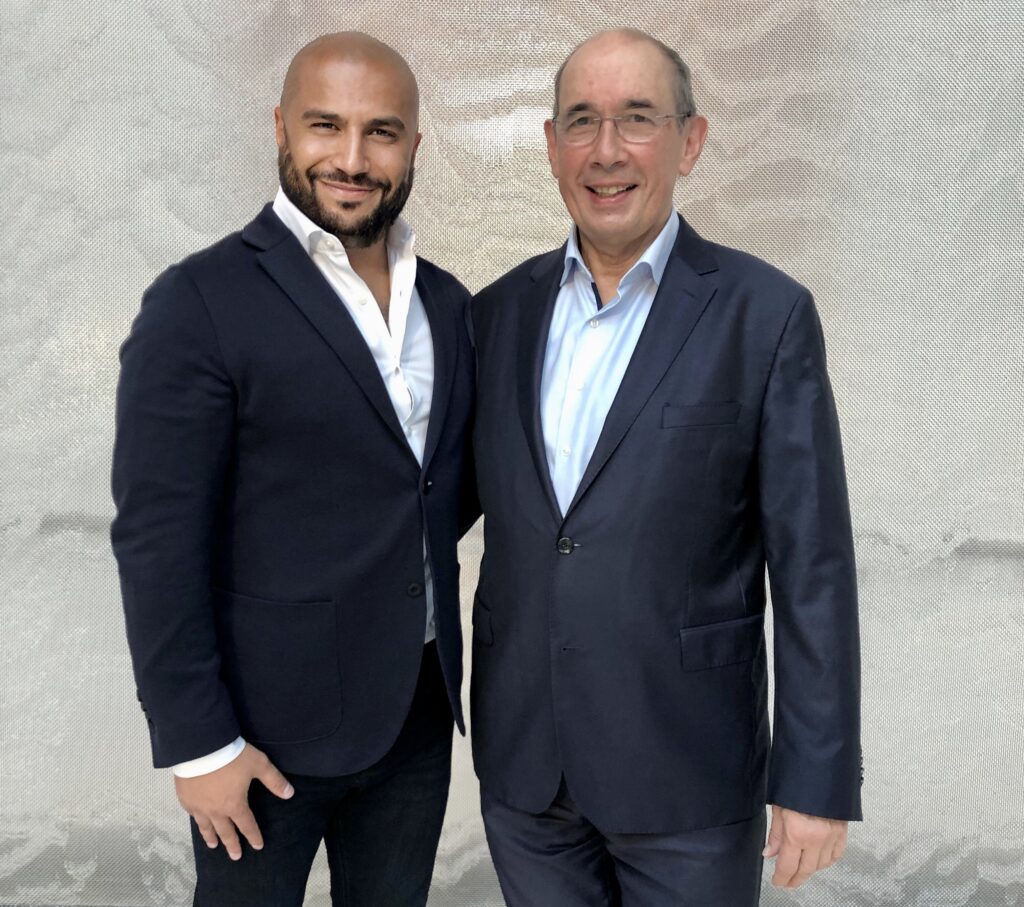 61 floors … 1200 steps … 222 meters of altitude.
The charity event of superlatives. Highest stair run in Europe.
Dr. Hafiz had the pleasure of hosting the former Deputy Chairman of the Supervisory Board & Chairman of the General Works Council of PwC Germany, Michael Lederer.
He is the organizer of the legendary "Sky Run" on the MesseTurm, the highest stair run in Europe. The charitable event is supported by Dr. Hafiz.
The SkyRun MesseTurm Frankfurt is a stair run to the top of the iconic skyscraper.
Individual runners and teams get to race up Frankfurt's 61-story landmark.
The challenge here is to conquer the 1,200 steps.
All proceeds from the SkyRun will go to ARQUE e. V. for the benefit of children with spinal paralysis.