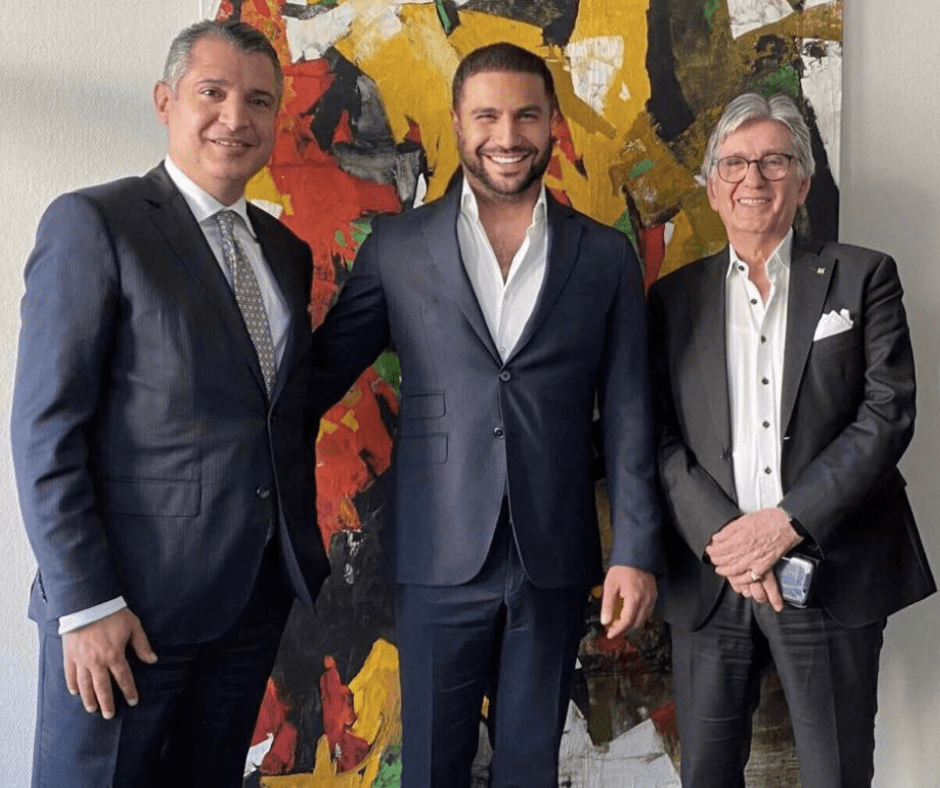 The key to a successful investment is not just financial gain, but how much it positively impacts people's lives.
It was a pleasure to talk about future collaborations with:
Left, Ferruh Parmaksiz, Turkish President's Representative for the Investment Sector.
On my right, Dr. Nader Maleki, President of the International Bankers Forum and CEO of Maleki Group. He is responsible for renowned events such as the "Euro Finance Week" and the "European Banking Congress". He has also been Business Ambassador of the City of Frankfurt am Main since December 2017.
Far right, Amir Alizadeh, Head of International at the Ulm Chamber of Industry and Commerce. Previously, he was Deputy Managing Director of the German-Iranian Chamber of Industry and Commerce and Director and Editor-in-Chief at owc Verlag für Außenwirtschaft in Berlin.